TO WHOM IT MAY CONCERN
This letter serves to confirm that One Point Maintenance has been contracted to Somerset Place since October 2010 to monitor the electric fence, energiser and gate and to effect necessary repairs as and when necessary.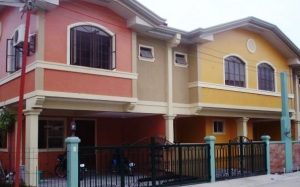 The premises are routinely visited fortnightly, whereafter detailed reports are submitted to the Trustees. Any concerns raised are discussed on site immediately. One Point are mandated to go ahead and effect minor repairs but when major repairs are required, they submit a quote. Repairs are then generally completed the same day.
It must be stated that despite the heavy rains of the past months, Somerset Place has not suffered any major problems and can put this down to regular maintenance.
We highly recommend the company to anyone wishing to enter into a maintenance contract with them. We have found Tyson to always be prepared to go out of their way to ensure the security of the property is not compromised in any way.
25 February 2011
GISELE OERTEL JILL VAN GEMERT
CHAIRMAN TRUSTEE
083 307 9163 082 394 5711