Automatic Gates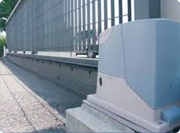 The obvious security benefit of an automated gate is that you don't need to get out of your vehicle to open the exterior gate. This leaves you a lot less vulnerable to hijackings and robberies where the assailant is able to over come you without having to contend with the natural protection barriers your vehicle provides.
Nowadays electric gate motors and automated gates are relatively inexpensive to install and thanks to the European union quality standards which ensure these motors perform well and last a long time. Provided you find a gate motor installer that knows which motors to choose you wont have problems.
Automatic Garage Doors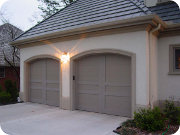 Automated garage doors are a commonplace security feature in most modern complex and duplex type security estate but they also pose as one of the biggest unwarranted entrance risks. Garage doors have become a first line of perimeter control or physical barrier for the house unit yet don't even have a key.
It is important to understand the remote control security of your garage door and the operation of it's motor or unwanted intruders can gain access to your home without even "breaking in". Signals are relatively simple to capture nowadays with relatively simple order/online devices. these "inside job" type situations are all too common and relatively simple to avoid with the correct entrance and exit procedures and a tamper proof garage door motor.
Our Installations and Repair Teams
One point specialises in the installation, repair and service of all types of electric gate and garage door motor. Put our service to the test! We have installation team in Johannesburg ready to help you no matter what type of automatic gate or door you might have.
So if it's a lighting strike that has fried your electric motor or it's an old or faulty unit that needs to be upgraded or repaired contact us today for a honest quote.
Call Tyson on 071 846 7554 for a free quote on your automated garage door or automatic gate motor install or service today!