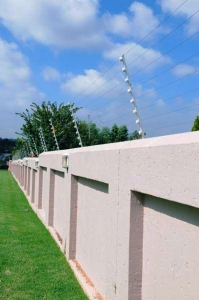 To Whom It May Concern:
This is to confirm that One Point has been contracted to maintain the perimeter and entrance access control, the following are key points that are done each time there is a site visit.
Electric fences
Inspect all loops for degrading
Inspect all joins for degrading
Measure voltages that fence is putting out and receiving
Measure fence pulse
Test signal sending to Security Company
Test siren to ensure correct working
Inspect all bobbins to make sure that the fence is properly secure
Tighten any loose fence strands
Cut back any vegetation that is growing on the fence
Check earth looping for proper connections
Basic repairs on the electric fence
24 hour call out
Boom Gates
Clean all moving pivot points
Grease all moving points if required
Inspect motor hinges for wear
Spray rust spots with an anti rust spray to prevent further rusting
24hr call out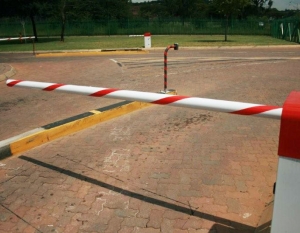 With the service that One Point has given us so far, our Electric Fence and Gate access control has been functioning very well, each call out has been on time and the work carried out satisfactorily.
I would be glad to recommend One Points service, with the work that Jean does around our complex, it is a relief knowing things work correctly.
20 January 2011
Kind Regards
Jan Nel