There are many luxuries that have become necessities to us. One of these are automatic gates. They used to be a privilege for the wealthy, but they have become more affordable for the general public. We all want to keep our premises safe, and one of the first lines of defence are the gates. You can decide on a semi automatic gate or a fully automatic one, depending on what your needs are. A good gate could be enough to deter a potential burglar from entering your home.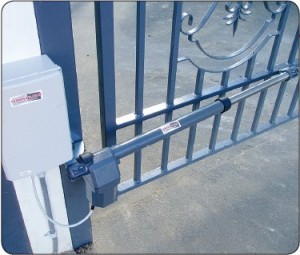 Garage automatic panels are used for the automatic opening of garage gates. They are a real convenience because you do not need to get out of your car in order to open the gate. You only simply need to press your remote, and the gate will open. It is especially convenient when it is raining, as you will not need to get wet as you get out to manually open a gate. It is also a very good security measure for your garage, because it is practically impossible to open the gate without the remote.
Automatic commercial gates are a good investment for a company that has suppliers coming in and out of their premises. They allow for the safe and monitored entrance and exit of company trucks as well as supplier and customer trucks. They are also made using durable materials because of the frequency of the opening and closing of the gates.
Instant commercial panels are useful for shop owners. They can work in various ways such as having a sensor that notifies the shop owner that there is a new customer at the door. You can then open the door for them as this may be a semi-automatic option for you. Automatic doors are also another form of openers that open when a customer stands by the entrance.
Automatic gates that are opened using cellphones are the latest in automatic gate technology. Instead of using your remote, you can use your cellphone instead to open your main gate and your garage gate. In addition, if there is a problem with the gate, such as tampering, you will receive a notification of this.