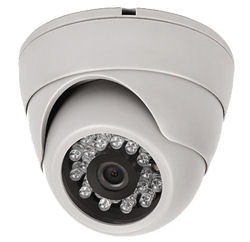 Proper CCTV maintenance and installation is essential. If you do not ensure that your CCTV system is professionally and adequately installed and maintained then you will run the risk of having to spend a lot of money on repairs further down the line. There are many benefits that come with making the decision to ensure that your CCTV system is properly maintained and installed and we will be discussing these benefits in a bit more detail below.
The Benefits Involved
The first benefit that should be noted is that by ensuring that your CCTV system is installed properly you can have peace of mind that the system should function optimally for quite a long period of time. If the system is not installed well or by a professional then there is a chance that it may break or become faulty shortly after installation. You would then have to pay for these repairs as well as the unprofessional installation. This can cost you quite a lot of time and money that could easily have been saved if you had the CCTV system installed properly to begin with.
Regular CCTV maintenance is always recommended. This is because CCTV maintenance performed by a professional can spot minor faults before they become major faults. This results in a lot less down time and this means that you can have absolute peace of mind that your property is being safely monitored at all times. Another benefit would be the fact that these minor faults are often a lot cheaper to fix than major faults are.
Professional and proper CCTV maintenance and installation is the smart choice for all who value reliable and cost effective security solutions. You would benefit from major cash savings as well as a minimal amount of CCTV system down time. Remember that your security system is only as strong as its weakest link. Make sure that your CCTV system is a strong and reliable part of your comprehensive security system by ensuring that it is installed and maintained by a professional.