Choosing to use CCTV and security alarms for your premises can help to protect it and secure it against crime. There are different types of CCTV security systems and cameras and you should consider your options carefully before you make any decisions. Options such as IP CCTV systems mean that you can monitor the system via internet connection. Wireless CCTV cameras are a lot easier to install. It is important to note that a CCTV camera system should be used as a part of a comprehensive security system and not as a stand alone security measure.
Using CCTV Cameras Around Your Home And Office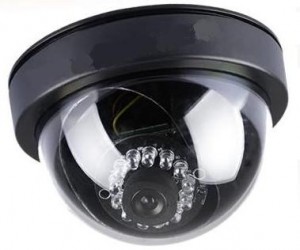 Wired CCTV cameras are usually quite visible and they are placed in fixed positions. You can also opt to buy the fake version of these CCTV cameras instead of the real ones. The fake version will cost a lot less and it will help to secure your property by acting as a deterrent. It is important to note that criminals only target easy targets. If criminals see obvious security measures in place on your property such as CCTV cameras and an alarm system, they will be a lot less likely to target your premises.
You can also opt to use concealed cameras. These cameras are great to use inside the premises because they can look like everyday objects. This means that you can monitor people without their knowledge. This is a great solution if you would like to keep an eye on the babysitter for example. You could simply buy a CCTV camera that looks like a teddy bear for the baby's room.  IP CCTV cameras would be a good option as well because this means that you can view the video feed at any time of the day from an internet connection.
You can also buy CCTV cameras for different conditions. For example, you can find night- vision CCTV cameras if you need to monitor the exterior of your house at night. You can actually monitor any low light area this way. You can also discuss your needs with different security companies and then see what they recommend.