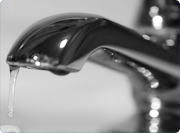 If you need expert plumbing and electrical services in Johannesburg contact one point for all your residential plumbing and electrical work.
One point maintenance is one of South Africa's leading electrical plumbing contractors: Based in Johannesburg Gauteng we take a unique approach to your homes electrical and plumbing requirements which sets One point apart from all the other electricians & plumbers in Johannesburg.
What's the difference?
We believe in long term / permanent fixes. Simply solving the electrical or plumbing problem is only half the job. Making sure that the problems do not come back and guaranteeing the service what makes us different.
When managing complex rentals or larger plumbing or electrical projects we incorporate the option for a monthly maintenance fee that basically covers your unit or units from a host of problems that could occur.
One point can be your appointed complex maintenance provider looking after your fence, cctv & automatic gates.
At One point we are a family business and we have our own homes & families, we know the importance of their safety / security and the headaches caused when plumbing or electrical problems occur: This is why we have invested so much time in finding lasting solutions to implement for our clients.
Our certified plumbing or electrical technicians have been exclusively trained to manage your house/complex with the utmost professionalism and respect, by being on time, proficient and above all clean.
Garage Motors Installers